Pinnacle Grand Jomtien Resort invites you to experience a private beachfront venue. And enjoy the newest and most stylish beach club at Na Jomtien, Alexa Beach Club. A picture-perfect spot for a tropical sunset scene and entertainment venue for a private beachfront party where indoor and outdoor areas are available to satisfy all the moods you need.


Pinnacle Grand Jomtien Resort offers 6 meeting and banquet rooms, with a total area of 52 sq. meters to 288 sq. meters and can accommodate 25-250 people, both indoor and outdoor. Popular for corporate seminars and private events due to our large outdoor spaces that are available for recreational team activities.


To complete your journey, we also offer you a range of food and beverage from traditional Thai to International a la carte or buffet style. We can customize our food menu that will suit your needs and budget. And our team can craft your choice, just the way you enjoy them. From meetings to grand occasions for large groups on the beach, our experienced team is ready to meet your requirements. Our professional team will ensure that every event is a memorable success.


You can download the brochure for more details and if you need any further information, feel free to contact us and we will be happy to answer any questions you have.

Email: – prjreserv@gmail.com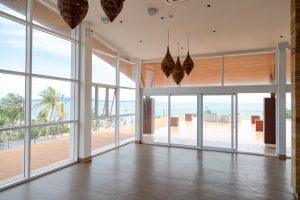 Jomtien 6 (Beach Club 2nd Floor)
Jomtien 7 - VIP ROOM (Beach Club 2nd Floor)
Microphone
PA System
Whiteboards and Flipcharts
Wi-Fi access for all attendees
Pens, pencils and papers are provided
Podium
Microphone
Tele-conferencing equipment
Video conferencing equipment Karaoke Let us accommodate you now.